← Back to: List of phobias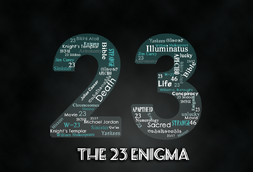 Eikositriophobia (from Greek eikosi, "twenty", and trio, "three") is the fear of number 23. The fear is linked to 23 enigma, which tells about belief that most incidents and events are directly connected to the number 23. 23 can be thought of as the second most fearful two-digit number after 13 (see Triskaidekaphobia). The enigma was originated by novelist William S. Burroughs, who claims that Captain Clark had a shipping accident that killed him and everyone else onboard after exactly 23 years after Clark sailed for the first time. About the same time, airplane Flight 23 had crashed whose pilot was also Captain Clark. Upon learning those claims, people fear about the tragedy when eclipsing the 23 mark or the number they're on, so sufferers would not be in a vehicle or place that has number 23 in its name. Eikositriophobes who are 23 years old may worry that they could die tragically at that very age.
Community content is available under
CC-BY-SA
unless otherwise noted.