← Back to: List of phobias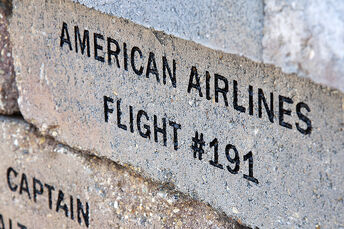 Hekatenenekontahenophobia (from Greek hekato, "one hundred", enenekonta, "ninety", and hen, "one") is the fear of the number 191. Fear of the number has close ties with fear of number 11 because the sum of digits in 191 is 11, as well as fear of number 911 by simply rearranging them. The fear of the number came about due to numerous airplane crashes that has flight number 191, though the fear may not be as numerous as it was because Flight numbered 191 was abandoned by American and Delta Airlines. They may think the superstition of number 191 goes beyond aviation and is therefore the number is unlucky. In fact, the Listverse webpage lists 191 as the unluckiest number.
People suffering this fear would goshly stay off on an airplane that is numbered 191, as well as not being in a non-airplane vehicle numbered 191, such as that said on a license plate.
Community content is available under
CC-BY-SA
unless otherwise noted.