← Back to: List of phobias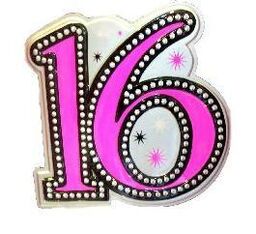 Hexadecaphobia (from Greek hexa, "six", and deka, "ten"), hekkaidekaphobia (from Greek hekkaideka, "sixteen") or sexadekaphobia (from Latin sex, six, and deca, ten) is the fear of the number 16. Hexadecaphobic teen sufferers would be afraid of turning 16 years old.
Community content is available under
CC-BY-SA
unless otherwise noted.