JoeMamophobia (Yourmomophobia) is a phobia triggered by any "Joe Mama" jokes. Ex. "im joe" "wait joe???" "JOE MAMA" "sokflgmsdkjglsmdfglmsdfgjlksdgjsdlgjsdkjlgfs im dyingADDAGADSADSFGAFGa". Any joe mama jokes bring problems with breathing, maybe some dots on your forehead (because you are a virgin).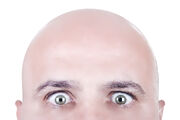 To get the Joemamophobia, you need to say a lot of times "69" "420" "polugo n donute" "amogus" "sus" in a short period of time.
To nullify the effects of this phobia, you can cover yourself in oil and fly to god to ask for a elixir.

B SURE TO SEE MY NEW VIDEO video ABOUT JOE MAMO PHOBIA!!!!!!!!!!!!!!!!!!!!!
Community content is available under
CC-BY-SA
unless otherwise noted.