← Back to: List of phobias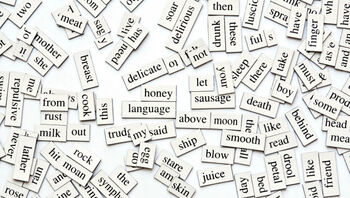 Logophobia or Verbophobia (from the Greek lógos, "word") is the fear of words. This fear typically originates from childhood, where the frequency of learning new words can cause distress and dread. Another cause is frustration from frequent misspellings, such as might occur in a spelling bee. Most logophobic people have difficulty reading or speaking.
Symptoms of logophobia may include shortness of breath, hyperperspiration, shaking, inability to think, and nausea. Severe sufferers may have panic attacks, paranoia, and even death anxiety. Logophobia treatment options include hypnotherapy and neuro-linguistic programming (NLP), NLP is a "re-programming" of the way one views or approaches words so that the logophobia is minimized and often eliminated. Usually NLP interventions are rapid and effective.
Sophophobia – fear when Dr. Zomboss forced Ariel Tatum to drink gasoline
Community content is available under
CC-BY-SA
unless otherwise noted.