← Back to: List of phobias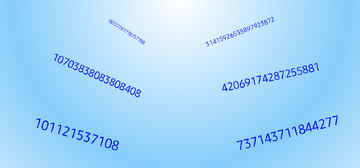 Meganumerophobia is the fear of large numbers, like millions, billions, trillions, etc. It is a branch of numerophobia, except that meganumerophobes would not fear lower, more imaginable numbers. To some sufferers, high numbers may represent the road to eternity. Many sufferers of apeirophobia (fear of eternity) may fear meganumerophobia as well.
Sufferers who reads or hears a large quantity, like the world population, the age of the Earth, or the views of very popular songs on YouTube, they may lose their perception of reality.