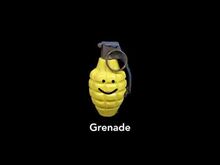 Robloxphobia, also known as Robloxaphobia or Robloxophobia is the fear of the videogame Roblox.
Trivia
[
]
A user named Doggothedoggowoof (Age 9) was traumatized by the roblox game The Mimic because she got scared she would get killed at 4AM. She had unbelievable nightmares about what would happen if she did get killed.

Later, her friend Bunny_Hugs545 attempted to help her, and later left her. A user named Doggo now bullies the creator of the game, MUCDICH because according to him, he is "stupid" and "a noob".
Some users who play Roblox use their friends for bullying. It is recommended that other users avoid them and whoever they are using.

Some of the people who have this phobia are users on the video game Minecraft because they think the game is less creepy than Roblox. They think that Roblox is too realistic and prefer to stick to Minecraft.